Top 7 Cultural Attractions of San Ignacio, Belize
San Ignacio, Belize is a small lovely town located on the Cayo region of the country and mere minutes away from the border with Guatemala.
Considered as the heartland of the Belizean Mayan World, San Ignacio has its fair share of cultural and adventure attractions, even for those who travel with a tight budget.
Here's some of my favorite ones.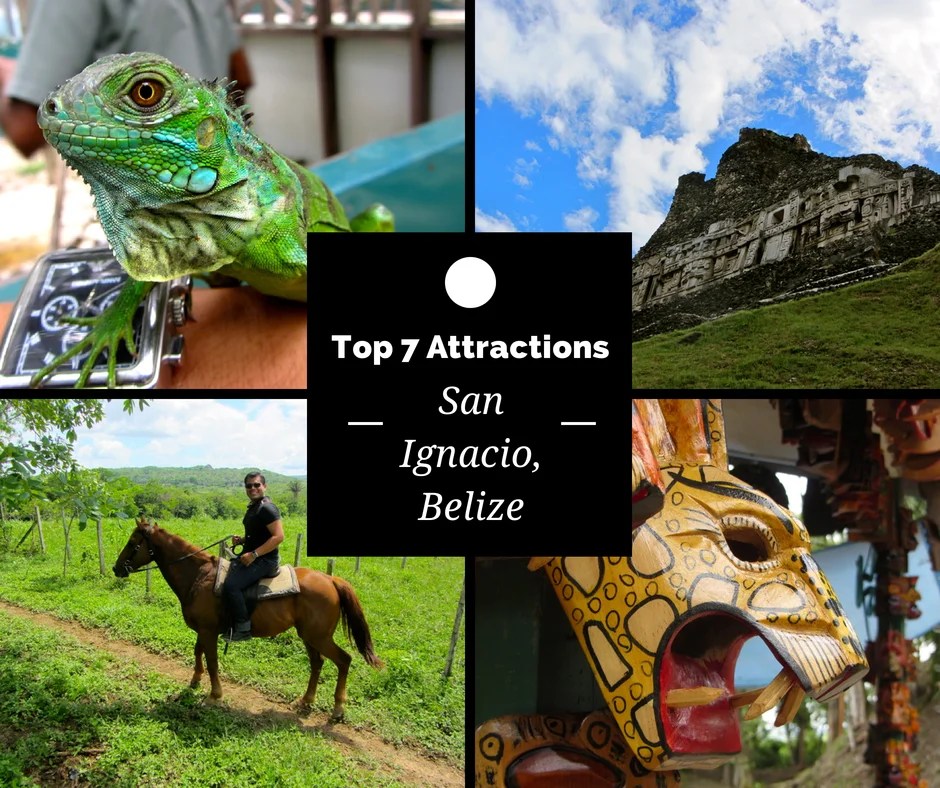 Top 7 Attractions of San Ignacio, Belize
Top 7 Cultural Attractions of San Ignacio, Belize
Discover the Cave of the Crystal Maiden (Actun Tunichil Muknal or ATM)
Probably the number one cultural adventure of Belize is this ancient cave located one hour away from town. The entrance fee is kind of high (95 USD for a guided tour plus lunch) but it's the only way to explore it. You will be crossing rivers on foot as you make your way through the Mayan jungle before reaching the ATM cave.
After one hour of cave exploring,  you will reach the archaeological vestiges of pottery and skeletons that once belonged to Mayans that were sacrificed in order to please the ancient Gods. Unfortunately photos are not allowed inside of the ATM cave thanks to a clueless visitor who damaged one of the skulls when he dropped his camera.
Mayan skeleton at the ATM cave. Photo credit: Wikicommons
Explore the charm of the downtown
Sure, nothing of historical significance happened in this small Belizean town but due to San Ignacio's fame as a tourist hub, you can expect the classical expat/tourist street. In Burns Avenue you can sample many Belizean dishes (mainly rice and beans with an extra side of rice) as well as some international cuisine.
For some reason, all local supermarkets are populated by Taiwanese immigrants. Did you know that Belize has very close ties with Taiwan? Their political alliance is so strong that the visa fees for Chinese tourists (2,000 USD. Yes, two thousand.) is over the top!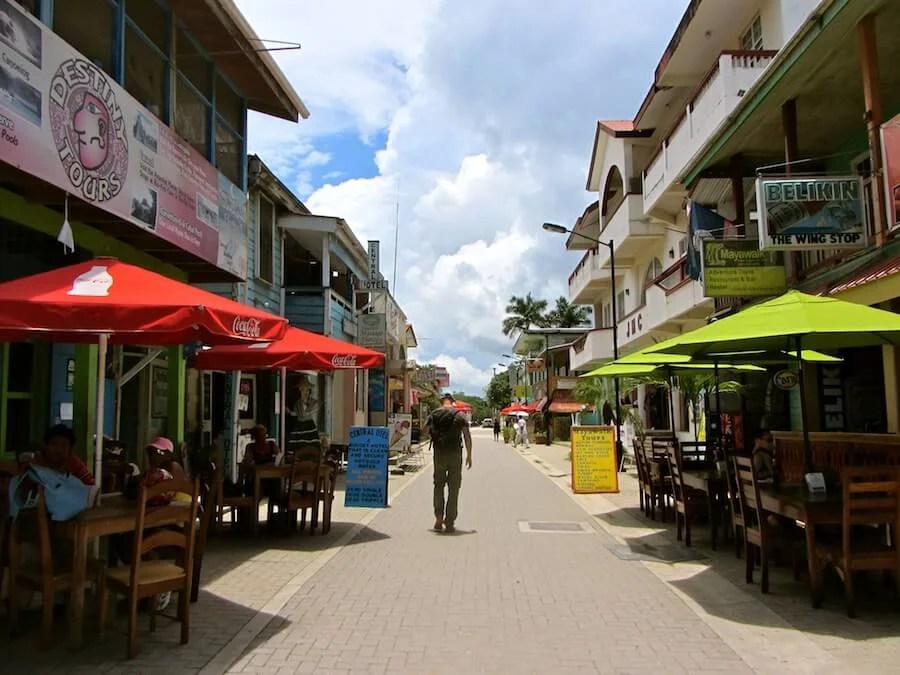 Burns Avenue, also known as Gringo Street by the locals
Climb the ancient Mayan Pyramids:
There are three main Mayan Pyramids for you to choose: Cahal Pech, Xunantunich and Caracol. Cahal Pech is located within the town of San Ignacio and can be easily reached on foot. Xunantunich is 15 minutes away by car or one hour away by horse. Caracol, on the other hand, can only be reached by organized tour since it's located two hours away from San Ignacio and there are military men patrolling the road.
Entrance fee is 10 Belizean dollars (5 USD) for each site and yes, all of the Pyramids can be climbed. I specially recommend a small day trip to Cahal Pech since hardly anyone visits it!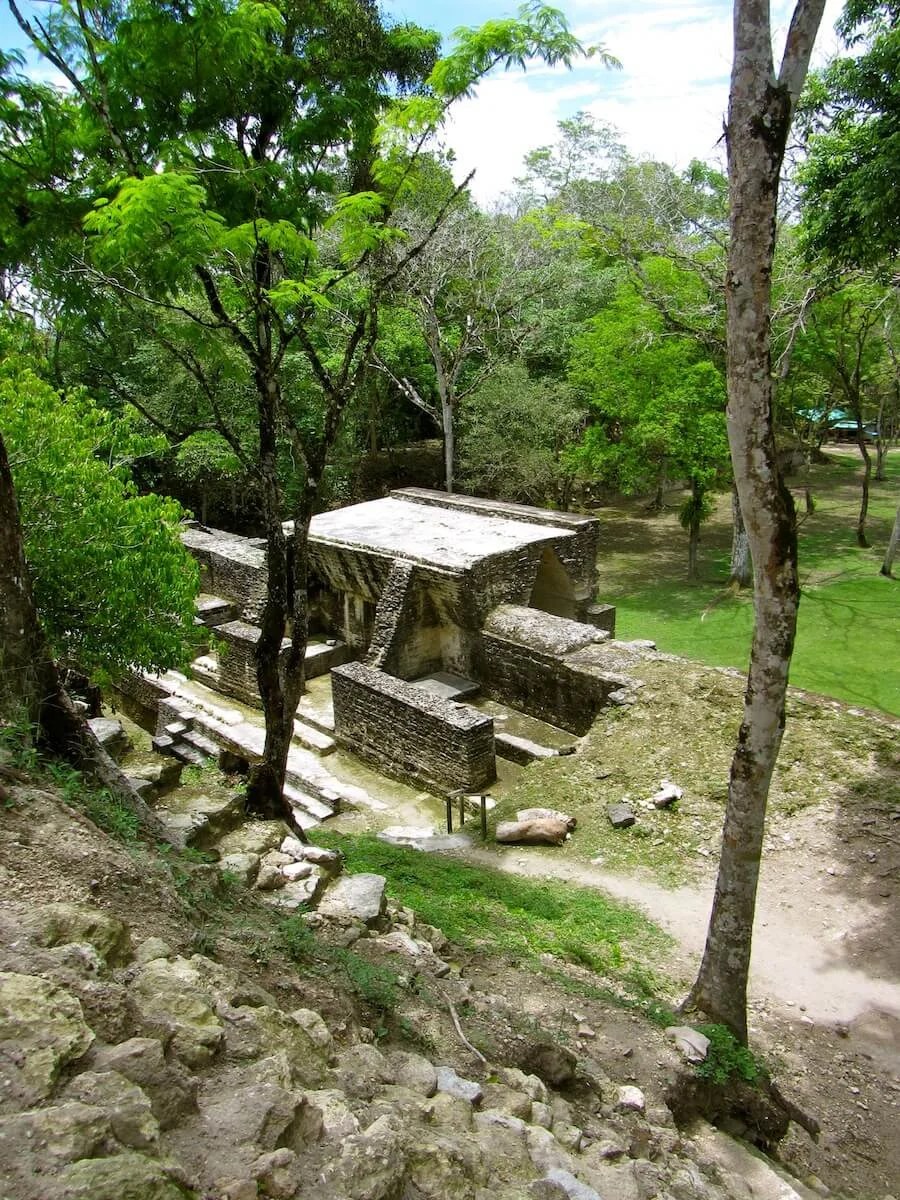 The Mayan ruins of Cahal Pech
Enjoy horseback riding
The Cayo region of Belize has a beautiful countryside and the best way to explore it is by horse. There are many routes you can take in order to enjoy horseback riding. My favorite by far is the one that goes from San Ignacio all the way to the Mayan Ruins of Xunantunich.
The whole experience is absolutely breath-taking. Even when it rains since you'll truly feel as if you're in an Indiana Jones movie. Exploring new lands has never been so romantic!
Read more: http://journeywonders.com/
Comments