Belize St. George's Caye Resort Named in World's Best Honeymoon Destinations

Honeymooners are flocking to Belize in record numbers. Belize is easy to get to – and hard to leave! You can have empty beaches all to yourself, you can dive the Barrier Reef or the Blue Hole, zip through the jungle or fish or snorkel or just do nothing at all! And it's right at your doorstep.
World's Best Honeymoon Destinations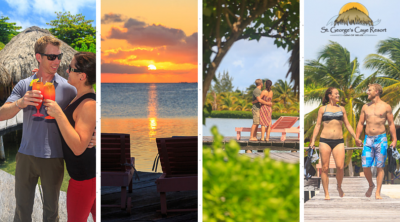 A recent article published by The Telegraph – a UK based newsroom – name 50 best places in the world for honeymoon travel. And Belize certainly made the list! As one of the top places to honeymoon in the world – Belize's own St. George's Caye Resort offers an unforgettable private island experience. Perfect for Honeymooners.
Read the full article here 'The World's 50 Best Honeymoon Hotels and Destinations'
Top Places to Stay in Belize
Belize Tour Companies and Travel Agents
Belize Real Estate Opportunities
June 29, 2018
An oil drilling moratorium, development restrictions and fishing reform has helped the 200-mile-reef come off Unesco's endangered world heritage sites...
Read More
Comments
comments